Eat the Seasons
Spring Means Crunchy, Delicious Dinner Salads
Salads when the weather turns warm isn't groundbreaking, but it's hard to argue with a good idea. In our house a side salad usually has no takers, but a salad that's a whole meal is a different story, and everyone dives in. Ready to crunch through dinner? Try one of these favorites -
---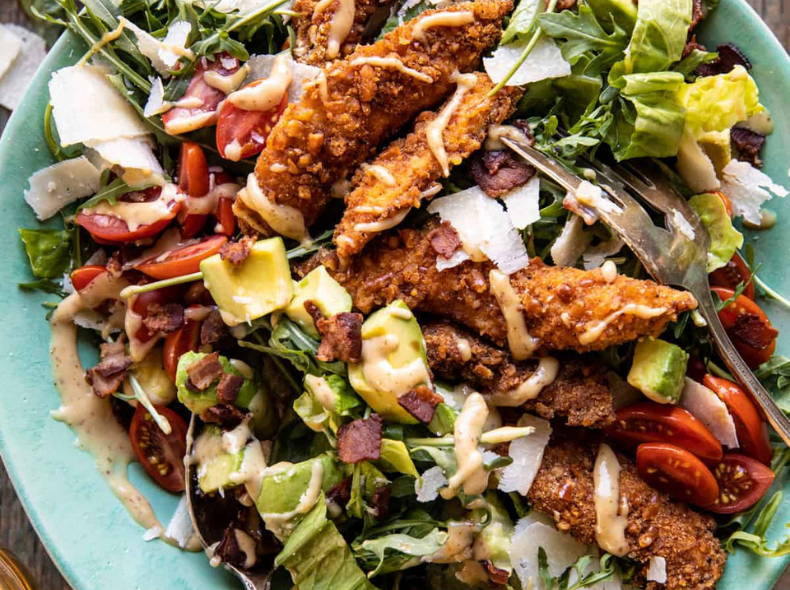 Honey Mustard Pretzel Chicken & Avocado Bacon Salad
This pretzel chicken salad with bacon, avocado, and honey mustard dressing comes together in less than an hour and, well, it's chicken coated with crushed pretzel! This salad is a dinner table favorite, and I always double the chicken + dressing for easy lunches through the week. (My kids are the kind that love chicken fingers; maybe yours are, too?)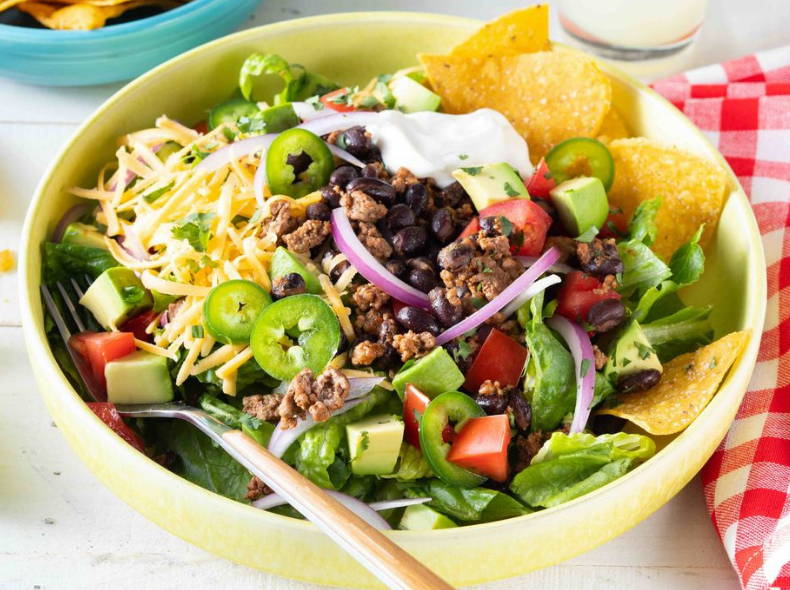 Taco Salad: a little bit retro (it takes me back to my childhood dinners; my mom made a mean taco salad) and fully customizable for every eater around my table. Will my littlest kid's bowl be mostly tomatoes, beans, and cheese? Will the six-year old request no dressing and eat the salad dry? Probably. But everyone will leave the table happy and full.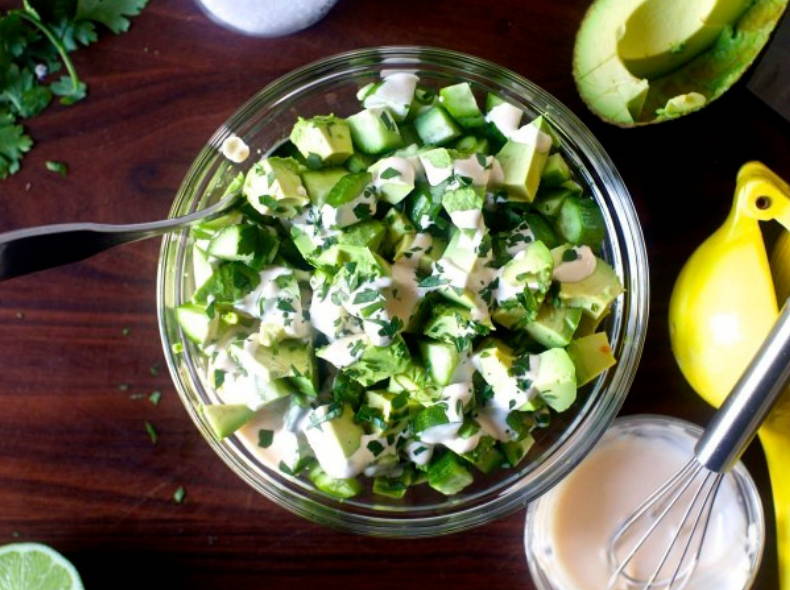 Obsessively Good Avocado Cucumber Salad
The first two were dinner salads through and through, but this sneakily good avocado cucumber salad is a lunch-at-home superstar. I wait until the avocado is perfectly ripe and eight minutes later, I'm eating my favorite lunch salad and my kids are clamoring for bites unless I've over-Sriracha'ed the dressing. (pssst: pile it on pita chips, trust me!)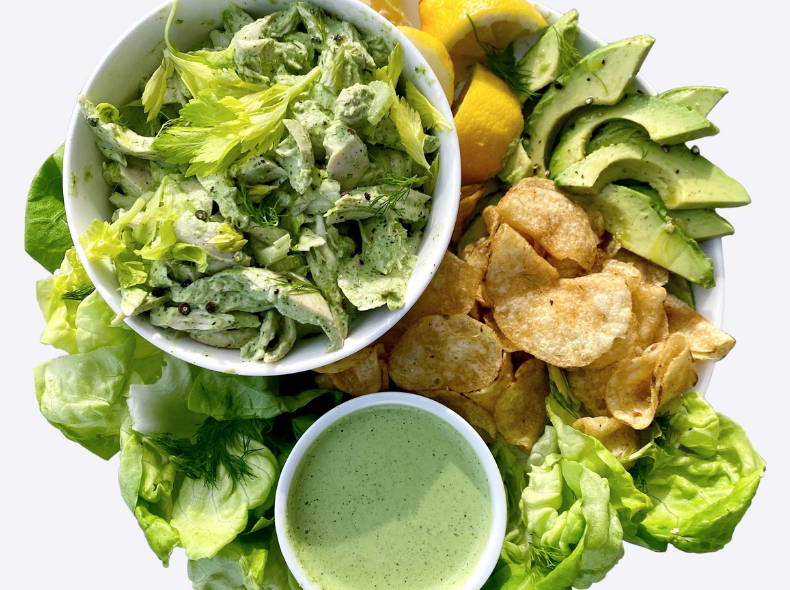 Anything-Goes Green Goddess Salad
I don't know why it works, but a salad served on a platter feels like such a treat. This green goddess salad includes a handful of potato chips to increase the crunch factor. I use iceberg lettuce and hard-boiled eggs when I make this, and it's the kind of dinner where half of it is eaten as people sneak bites between the kitchen counter and the table.