Let's Gather
Saying Yes to Gathering Again
Dinner is nearly on the table when my husband ducks his head into the kitchen "You know, there's half a watermelon in the fridge and some of those mini peppers tucked in the back…" He winks and looks meaningfully at the backyard. I grab my phone and tap out a text while I holler for the kids to set the table.

"Kids will be in bed by 8:30. Come over for cocktails and snacks?" Seconds later, martini emojis appear in response. Thank goodness.

I'm not used to it, honestly. After so many months of isolation, of careful-masked-outdoor-distanced-BYO hangouts where the main topics of conversation were case counts and vaccination signups and remote learning, I don't know how to do the "new normal." But at last week's Fourth of July barbeque I exhaled in a way I haven't since March of 2020, and now that I have a recent memory of what it's like to be in community I can't get enough of it.

Seth puts the kids to bed and I feed watermelon chunks into the blender for my new favorite pitcher of cocktails. I slice peppers in half and stuff them with spiced goat cheese, sliding them into the oven as my phone bleeps again. "Can I bring anything, love?" I have the presence of mind to reply, "Ice!" I'm rusty, but I remember that there's never enough ice at a party.

The sun sets, and I plug in the outdoor lights and plunk bocconcini and cherry tomatoes on toothpicks. The balsamic reduction isn't quite finished when I tire of waiting and turn off the stovetop. I can hear my neighbors outside; I don't want to wait for the perfect drizzling texture as much as I want to say hello.

Deb and Jim from two doors down are here first. Their kids are grown, and during our months of staying home they'd drop Italian pastries on the front stoop and we'd leave chalk messages and a cup of coffee on theirs. Deb arrives with Chex mix, giggling. "I don't think Chex mix is the thing anymore, but I've never had any leftovers when a group of people get together."

My dear friend Kristen is next, six months pregnant and grinning that she won the coin toss. "Mike doesn't even have the kids in pajamas yet; he's in for a long night. I told him I'd bring him a cocktail later; he says hi." I'm excited to offer her a non-alcoholic citrus cocktail made with Seedlip, which she accepts with a smile. We both remember when the only nonalcoholic option was a tonic with lime, and this is miles better.

Adrian and John from across the street are last to arrive with peach and burrata crostini, still hot. There are seven of us, chatting and crunching on Chex mix and drinking watermelon gin punch. There's enough ice. No one cares about the balsamic reduction.

Two hours later, everyone's gone home and I'm loading the dishwasher. Seth passes me the detergent and I say what I've been thinking all night. "I want more of that. I don't want to menu plan and send out invitations and make everything such a big deal." Seth chuckles - he's not going to beg me to stress out and worry over which cocktail goes with which fussy hors d'oeuvres ; this is a win for him. "You got it, babe. Let's just have people over."

I'm not used to it yet, but I write it on the whiteboard in our kitchen before I head to bed. "Let's just have people over." I add another watermelon to the shopping list.
RECIPES FOR EASY GATHERING
---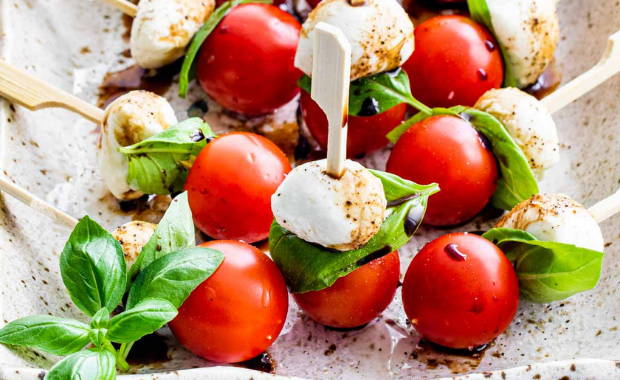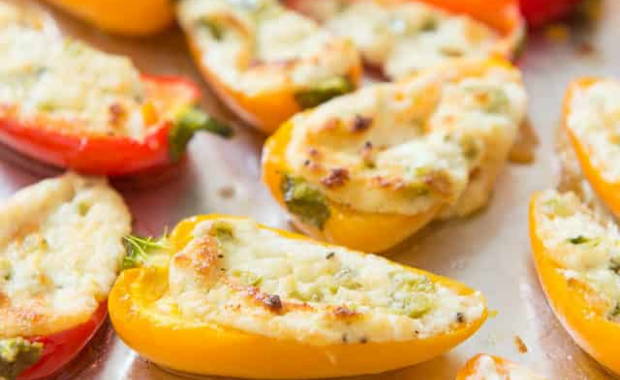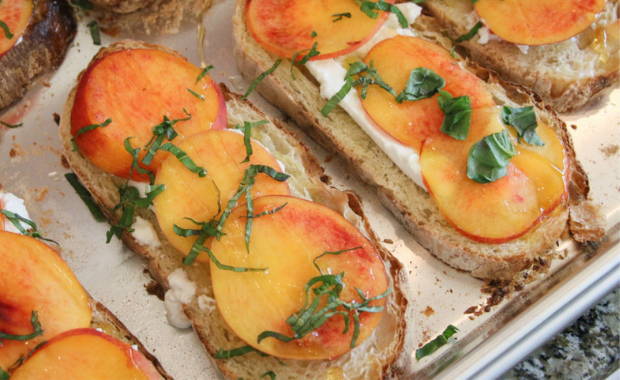 Burrata Stone Fruit Crostini